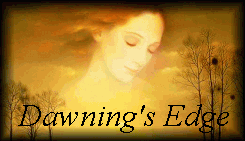 Minor Characters
Minor characters are pawns, they have "dummy" occupations and no real lives, they cannot fall in love or really even have friends, they are pawns used to enhance dramatic situations but you MUST regester them with me so I know who they are.

They have there own set of occupations (some overlap) and if you want to sugjest a new one just e-mail me.
They can be killed but only by the person that has them regestered
They can be slaves
They can be minor characters such as old loves.
They CANNOT talk by themselves, they can only talk in the messages of one of your other characters or alone only if they talk on behalf of one of your characters (eg-messangers).
They have no gold of their own.
MC's often are not named things that humans would be called, but rather things you would call an animal like Sandy or even Mutt. Anything embarrising depending on their cause.
---
If a minor character begins to develop enough personality and relashionship bonds you can e-mail me and ask for them to be made a main character but you must have one other player that will vouch for him or her. Minor Characters cannot injure any main characters, they are for dramatic value only. They follow all the other rules as well as there own. If you abuse the privlage of having them I will take that privlage away.
---